Tremendous improvement in the depth of mobility – patients are loving it!
Athlete Recovery & Chiropractic Health is an individually tailored sports and family chiropractic care clinic based in Rock Hill, South Carolina. From families to athletes their priority is to provide a valuable experience to York County community. Their goal is to efficiently work towards the prevention, correction, and recovery of injury and illness.
Main benefits of the Manuthera 242 table
"The Manuthera 242 has been a great addition to our sports and family-based chiropractic office. This table is extremely fluid in every aspect of the adjustment. It allows me to focus on more specific joint movements as well as deep manual therapy, without putting myself or my patient in a poor ergonomic position. My favorite part about the table so far is the fact that it tilts in order to open restricted thoracics with little to no extra effort or force from me. The Manuthera 242 design allows me to use gravity and the weight of the patient to naturally decompress their spine," says Dr. Chelsea Vallario.
Patient experiences
"My patients have noticed a tremendous improvement in the depth of their mobility without the force of a drop table and they are loving it! Another great aspect of this table is the ability to perform side-lying manual therapy without having to hunch down to reach my table or have my patient rotated to make room for their shoulder. I am able to comfortably perform the work my patients need for several hours a day without sacrificing my own posture or their comfort, " says Dr. Chelsea Vallario
About Dr. Chelsea Vallario
Dr. Vallario has traveled the country to achieve her education and career goals. She was born and raised in the heart of the Rocky Mountains in Glenwood Springs, Colorado. Being a multisport athlete her entire life, she naturally pursued a health- and sports-based education. With her love for sports and activity of all kinds, she was drawn to North Carolina in order to complete her Undergraduate degree. Dr. Vallario studied Kinesiology and Human Physiology at the University of North Carolina – Charlotte. She completed her undergraduate degree in three years allowing her to immediately begin her Doctorate program in St. Louis, MO. She has earned both a Bachelor of Science degree in Human Life Science, and a Doctorate degree in Chiropractic from Logan University (St. Louis, MO). https://www.archrockhill.com/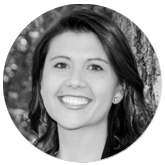 Dr. Chelsea Vallario
• Chiropractic Physician / Owner
• National Board Certified in Chiropractic and PhysioTherapy
• Chiropractic Extremity TMJ, Shoulder, Elbow, Wrist, Gait, Orthotic, Global, Hip, Knee, Foot, Physical Therapy
• Previous group involvement f.ex.: Members of the Denver Broncos and Colorado Rockies, Mizzou University Sports, Boulder Athletic Club Volleyball