Transform Your Practice with the Most Versatile Therapy Table for Musculoskeletal Therapy: The Manuthera 242
As a chiropractor, Certified Fascial Manipulation Specialist and Acupuncturist, I've used a lot of different therapy beds throughout my career. However, when I discovered the Manuthera tables in 2010, it completely changed the game for me. I've seen a lot of different models come and go, but the Manuthera 242 is by far the most versatile and effective therapy bed I've ever used.
One of the best things about the Manuthera 242 is how much it expands the range of treatment possibilities. Whether I'm working with acute, chronic, or rehabilitative cases, I've found that this table consistently delivers results. From Fascial Manipulation to Full Spine HVSL SMT, extremity adjustments, and therapeutic exercise regimens, the Manuthera 242 is a powerful therapeutic instrument that can handle it all.
For me, the best features of the Manuthera 242 are the ability to treat patients in all phases of care and the precision it allows for placement. With its unique mobility and cervical traction system, I can position my patients perfectly for treatment. The thoracic section allows for unparalleled flexibility in treating costovertebral and intervertebral issues, while the lumbar section features a drop feature that allows for axial traction of the lumbosacral joint, which is the proper trajectory to address the facet joints and ligaments at this level.
One thing that really sets the Manuthera 242 apart is how well it accommodates shoulder and upper extremity issues. The positional armrests and movable footrest section make it easy to treat patients in a variety of positions. And with locks that make it even more secure, I can employ toggle boards for extremity adjustments with complete confidence.
What I love most about the Manuthera 242, though, is how it allows me to express my creativity with an individualized treatment plan for each patient. I feel like this table really complements my practice and allows me to address the multitude of musculoskeletal injuries that we see. The quality of the components, structural design, safety features, and ease of use are all top-notch.
If you're in the market for a therapy bed that is extremely versatile, reliable, and able to deliver results for your patients, I highly recommend the Manuthera 242. It truly is one of a kind, and after traveling all the way to Finland to experience it first hand, I can say with confidence that it's worth the investment.
Sincerely,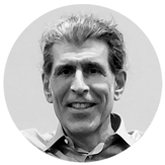 Dr. Chris Koultukis, DC
New York, NY
• Chiropractor
• Acupuncturist
• Certified Fascial Manipulation Specialist